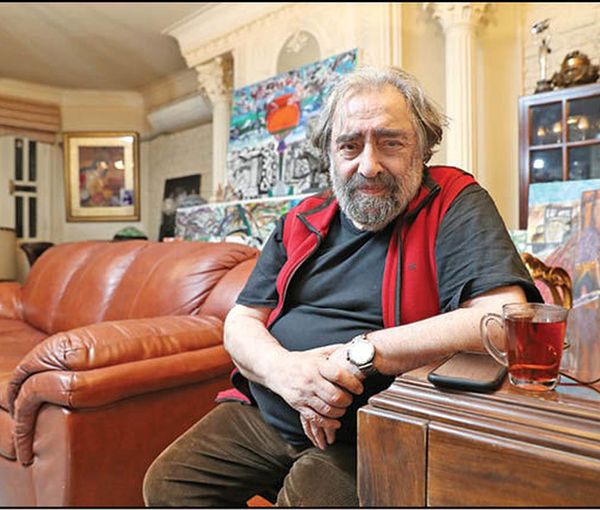 Film Director Masoud Kimiai
Reports from Iran say the Islamic Republic has imposed a travel ban on Masoud Kimiai, a prominent film director amid widespread repressive measures related to protests.
Hamshahri Online wrote Monday that "Masoud Kimiai, who planned to go to the Netherlands Sunday night along with his son to participate in The International Film Festival Rotterdam, faced a travel ban at the airport."
Hamshahri Online, which is affiliated to Tehran municipality, quoted one of the filmmaker's friends as saying that Kimiai wanted to attend the screening of his film called 'Killing A Traitor'.
Authorities allowed Ali Owji, the producer of the film, to leave Iran for the Netherlands.
Earlier, the Iranian Independent Filmmakers Association had announced the ban on Kimiai.
Killing A Traitor, the latest work by Masoud Kimiai, which is about the contemporary history of Iran, is slated to be screened in the Harbor section of the festival.
The ban on the famous director comes after a large number of Iranian cinematographers and artists have been summoned, arrested or banned from leaving the country since the beginning of nationwide protests in mid-September.
Officials are yet to provide an explanation about Kimiai's travel ban, but on September 22, he released a video saying, "They killed Mahsa Amini, and this is the main reason to rise up."
Kimiai is considered a pioneer of modern Iranian cinema, having gained acclaim with his 1969 film 'Qeysar' which was released 10 years before the Islamic revolution.