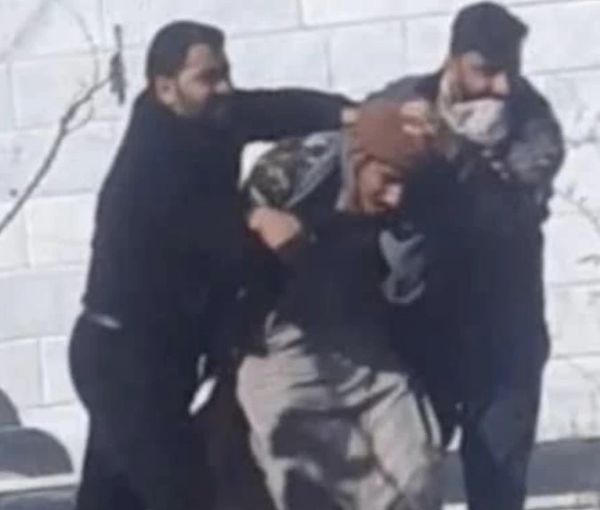 Plainclothes agents arresting a protester in Zahedan on January 27, 2023
Reports from Zahedan in Iran's southeast say plainclothes security forces violently detained dozens of protesters, especially teenagers, on Friday during protests.
Hal Vash website, which monitors the news of Sistan-Baluchestan province, reported Friday that "arrests of Baluch citizens in the city of Zahedan has greatly expanded."
Meanwhile, activists reported the mass arrest of protesters by plainclothes forces in the city on Friday when they were returning home from Friday prayers.
A video released on social media shows the arrest of young protestors in Zahedan. In the video, plainclothes security forces are violently arresting several young protestors and taking them by force to the vehicles.
During the mass protests on the 17th consecutive Friday in Zahedan, several cases of shooting and firing of tear gas by the military forces have also been reported.
The regime had beefed up security measures in Zahedan since Wednesday on the eve of the 17th Friday of protests. They deployed security forces and set up checkpoints in many areas of Zahedan.
Despite tight security measures, thousands of residnets once again took to the streets in Zahedan and chanted anti-government slogans after participating in Friday prayers and listening to prominent leader Mowlavi Abdolhamid's sermon.
The Friday protests in Zahedan started on September 30thwhen the people of the city peacefully demonstrated against the killing of Mahsa Amini in police custody and the rape of a 15-year-old Baluch girl by the Chabahar police chief. Regime forces opened fire killing almost 100.